Our Veterinarians
Proudly Serving Richmond for 25 Years
The Countryside Veterinary Clinic team of veterinarians welcomes you to our practice. It is our daily privilege to provide quality medical care to your cherished pet, with compassion and competence.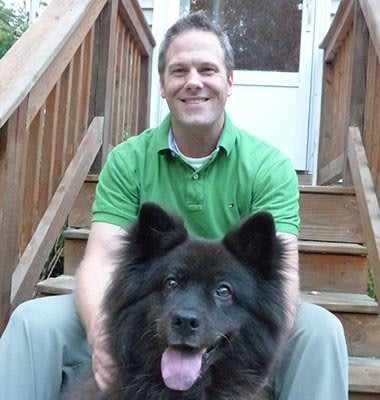 John Dyer, DVM
Dr. John Dyer started his veterinary medicine life working in the kennels while still in high school. He graduated from Virginia Tech and moved on to the Virginia Maryland Regional College of Veterinary Medicine, where earned his degree in Veterinary Medicine in 2004 and in 2005 he obtained his master's in Veterinary Medical Sciences. When Dr. Dyer is not working he and his wife are kept busy with their older son and a set of triplets. Dr. Dyer's family is rounded out by his dog, Gabby and his cat, Scoots. In his spare time, he enjoys gardening, the sport of fencing, and cooking.

Eleanor Lenher, DVM
Growing up in Rhode Island, Dr. Lenher's love of veterinary medicine came at an early age when she started volunteering for a local veterinary hospital at the age of 13. Dr. Lenher went on to receive her undergraduate degree from the University of Rhode Island in 1997. She then received her doctorate from the College of Veterinary Medicine at Colorado State University in 2002. After graduation Dr. Lenher spent a year in North Carolina for her internship. She then practiced in Charleston, S.C., before settling in the Richmond area. Her professional interests include preventive medicine, sports medicine ophthalmology and dentistry. When not at work, Dr. Lenher enjoys riding her horse, showing the local hunter/jumper circuits and spending time with her family. She is an avid sports fan and loves following the New England Patriots, Red Sox and Bruins teams. She lives in Powhatan with her husband, 2 boys, 2 dogs, 3 cats, a bird, a fish and her horse (all rescue pets!).