Our Team
Our licensed technicians and support staff are committed to providing the quality care that your pet deserves. We understand that your pet is a very important member of your family, which is why we treat your pet as if it were our own.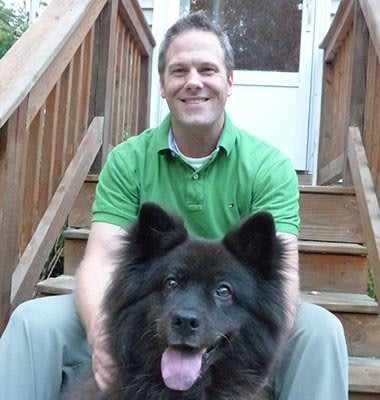 John Dyer, DVM
Dr. John Dyer started his veterinary medicine life working in the kennels while still in high school. He graduated from Virginia Tech and moved on to the Virginia Maryland Regional College of Veterinary Medicine, where earned his degree in Veterinary Medicine in 2004 and in 2005 he obtained his master's in Veterinary Medical Sciences. When Dr. Dyer is not working he and his wife are kept busy with their older son and a set of triplets. Dr. Dyer's family is rounded out by his dog, Gabby and his cat, Scoots. In his spare time, he enjoys gardening, the sport of fencing, and cooking.
Alyssa Fenton, DVM
Dr. Fenton knew she wanted to either be a veterinarian or a paleontologist at the age of 5. She developed such a fondness for animals that veterinary medicine ultimately won her heart!
Dr. Fenton's passions lie in internal medicine, reproduction, pediatrics, and integrative medicine.
Dr. Fenton joins Countryside Veterinary Clinic after practicing in the Richmond area for over 10 years. Originally from Fairfax, VA, Dr. Fenton received her undergraduate degree in Animal and Poultry Science from Virginia Tech and received her Doctor of Veterinary Medicine degree from Virginia Maryland Regional College of Veterinary Medicine.
When Dr. Fenton isn't treating her patients, she can be found with her Shetland Sheepdogs. She is very active in dog sports with her herd including agility, obedience, conformation, herding and K9 Nosework. She also enjoys hiking with her dogs and spending time with her precious group of cats.
"I am thrilled to be a part of the Countryside Veterinary Clinic family and I look forward to becoming your trusted veterinarian." – Dr. Fenton
Kristin McClure
Kristin McClure started working in the veterinary field after attending Liberty University where she rowed crew and met her future husband. Kristin lives in Richmond with her husband, their daughter, Maitland and their two Brittanys, Rory and Kipling. When Kristin isn't working she enjoys spending time outdoors with her family or at their cottage in Southern Maryland. Kristin can often be found in reception talking with clients about their pets and family.